Projects that fall within this programme are for example:
Creating Opportunities: Vocational Training in Tamale
Yaakoro Youth Development Center in Tamale
Vocational Training Center in Kumasi
Impact through Enterprise
A good start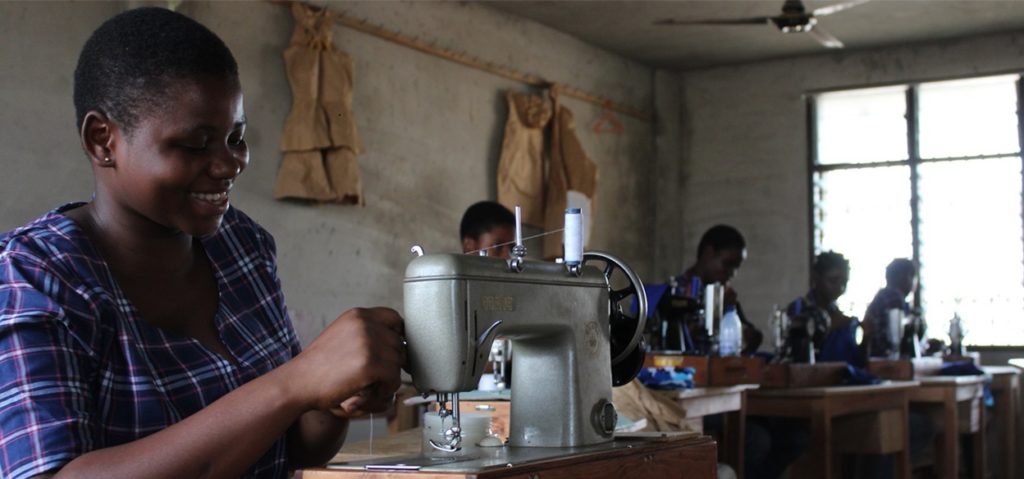 Sometimes a young person who leaves the street cannot (any longer) enter formal education, due to his/her age or life experiences. By offering these children relevant vocational training and on-the-job-training that matches with the demand of the labour market, Adamfo Ghana enables young people to earn an independent income. Young entrepreneurs also receive starter packs and guidance to start their business successfully. We support a vocational training center for former street girls, with clean water supply, a safe sustainable kitchen and other projects.