This project is supported by Wilde Ganzen and others.
**Update: Feedback from Wilde Ganzen: I really want to congratulate SCP on the results of this project. Although the project was labelled as an emergency project funded by our Corona Relief Fund, you achieved important results in terms of capacity building and mobilizing support / lobbying.  And therefore your project has contributed to your long-term goals and was not just focused on meeting the short-term needs of the corona crisis. A very nice result!
**Update: This project has now been completed.
---
In Ghana the number of confirmed Covid-19 cases has past 15000 and is still rising every day. In response, the government has taken a number of measures like the shut down of all borders, closure of schools, universities, etc., a ban on social gatherings and strict limits to work and business.
Staff workers of our partner in Kumasi, Street Children Project, have identified a large number of children and adults who are without a place of abode and who are in great distress. How do they eat or drink when their main sources of income (carrying goods on the markets, selling on the streets, etc.) are no longer possible? How do they take preventive measures against the virus, like washing their hands? What happens when they fall ill? These communities cannot afford to stay put, as they need their daily income to survive.
In response to the many calls for help, SCP and Adamfo Ghana launched an emergency relief programme, handing out food, water, soap, toilet paper and medicines to those that have been hit the hardest.
This project aims to build on the emergency relief programme and develop it into a more long-term approach to the situation.
The project has three main aims:
400 street connected children and families receive support during the coronacrisis in the form of dried food, hot meals, mouth masks, water, soap and other basic essentials. These packs will enable them to self-isolate during lock down and protect themselves against the virus. Beneficiaries that indicate wanting to return to their home community are enabled to do so and are supported to start training in a skilled vocation of their choice.

50 street connected girls are supported to return home to their family/ local community and are enrolled into formal education or vocational training of their choice. They will be supported for the time needed to complete their education.

5 former street girls at SCP's Vocational Training Centre are trained into the skilled vocation of Catering/ Cookery. They obtain three months of intensive work experience as a solid basis to start their own business and earn an independent living.

An extensive lobby and media campaign aims to prompt local authorities at Kumasi Metropolitan Assembly to take responsibility for the street connected communities within their city borders.
---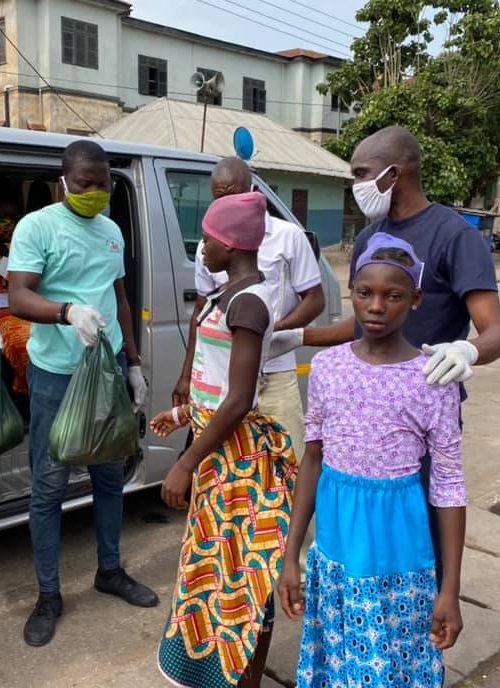 Wilde Ganzen supports this project and has agreed to double all the donations that we receive. That means your support is worth twice as much!

---