**Update Nov 2019**
The fundraising for this project has been successfully completed and the implementation will start soon!
---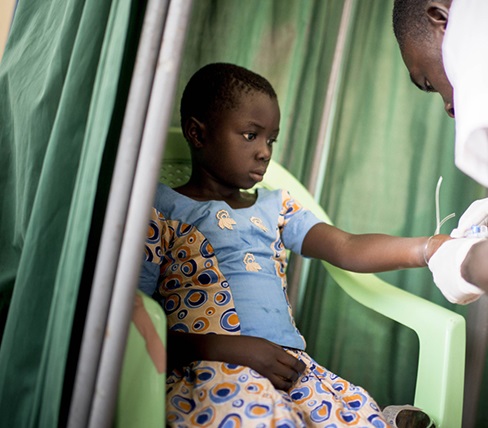 Our partner Urban Poor Child Organization (UPCO) has set up a Child Welfare Clinic in Gbegbeyise, one of the poorest slums in Accra. The people living in this neighborhood are very poor and barely able to pay for education or health care for their children (or themselves). The aim of the clinic is therefore to provide basic care to (street) children and their parents, referral to specialists where necessary, counseling and information about (sexual) health, infectious diseases, hygiene, the environment and other subjects. Schools and shops are also visited to provide information.
Although the clinic has already been put into use, a number of important basic facilities are still needed. This includes thermometers, stethoscopes, scales, blood pressure monitors, penlights, bandages and first aid materials, examination table/beds, but also printed matter, folders and other information material. With this project we want to get this equipment together.
Urban Poor Child Organization is a local community organization (Community Based Organisation) in Accra, the capital of Ghana. UPCO was founded by a former street kid, now a man on a mission. UPCO's projects focus on improving living conditions in the poorest slums, providing training and preventing early school leaving and streetism.